October, 2017
As we roll on into the fourth quarter, it's a great time to reflect on your successes so far this year and make a final push to meet goals not yet achieved.  It's also the season of evaluating your benefits at work and your insurance at home.  If you would like help evaluating your current insurance and/or work benefits let us know, we'll be happy to walk through your options with you.
Medicare Open Enrollment begins October 15th
The Medicare open enrollment period is the time during which people with Medicare can make new choices and pick plans that work best for them.
Each year, Medicare plans typically change what the plans cost and cover. In addition, your health-care needs may have changed over the past year. The open enrollment period is your opportunity to switch Medicare health and prescription drug plans to better suit your needs.
Word on the Street
Here's a few good articles from around the industry.  These viewpoints don't always agree, but we think they're worth a read:
Global equities still offer upside potential – Following a generally calm Summer, investors recently experienced renewed concerns over U.S. politics and geopolitical risks. Severe hurricanes battered the U.S. and the Caribbean. The Federal Reserve announced plans to begin reducing its balance sheet, while the European Central Bank continued to lag. Nevertheless, equities continued to be supported by a synchronized global economic expansion and accelerating corporate profit growth.
Global Growth in 2017 – International stocks have shown signs of life this year.  Here are a couple of the reasons why.
Young Investors
Did you know we have a special newsletter, events, and information focused on helping young adults make great financial decisions at an early age?  Our Young Investors initiative brings relevant information and insights to the millennial generation.  If you know someone who would interested in being a part of our Young Investors group, let us know or send them to www.signaturewealthmn.com/young-investors
---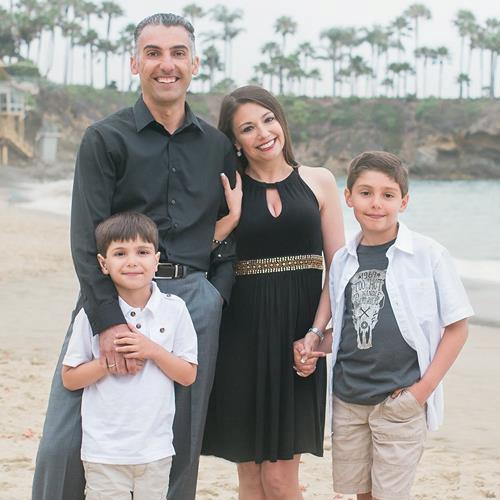 Team Member Highlight – Mohammad Vedadi, CFP® CRPC®
Mohammad is an active advisor working out of our St. Louis Park and Duluth offices.  He lives in Golden Valley along with his wife, Mariam, and two boys, Arman and Bijan.
Mohammad was born and raised in southern Iran. When he was eight years old,  he came to the United States for a surgery at the Mayo Clinic.  The surgery was delayed and he found himself growing up in the United States without his family due to the revolution and the Iran-Iraq war.  After becoming a US citizen, he went back to Iran and was reunited with his family after 18 long years of being separated.  Several years later, he was able to bring his parents to the US. They reside close to him in Golden Valley and have since been an integral part of his life.  He hopes one day immigration rules will allow for the rest of his family to visit him and parents in the U.S.
When not working, Mohammad loves spending time with family, travelling and working on various projects on his house.
See more about Mohammad and the rest of the team at our website