Happy Summer from Signature Wealth Management!
Summer is finally here as we reach the midway point of 2023. Please enjoy our third quarter newsletter.
Market Insights: Markets Bounce Back
Investing involves risk. We all know that, but it doesn't make it any easier to bear the endless supply of distressing headlines. Between skyrocketing inflation, bank closures, and a few years of market turmoil, it's been difficult for most investors to sit still and watch it unfold. But, as money maven Warren Buffet has preached, "I would tell [investors], don't watch the market closely." Why?
For most investors, reacting to market downswings is likely to backfire. Assuming you have a properly diversified portfolio, it's generally best to look the other way and wait it out. Similarly to Buffet, Jack Bogle (late business magnate and founder of Vanguard Group) recommended a stay-put strategy: "Stay the course. Don't let these changes in the market, even the big ones… change your mind and never, never, never be in or out of the market. Always be in at a certain level."
This attached flyer from Putnam, Markets Recover from Crises, illustrates what they both meant. It shows a captivating graph that looks back more than 80 years and demonstrates the markets' incredible resiliency and ability to rebound from a decline.
Of course, past performance never guarantees future results. But based on historical data, there is undoubtedly good reason for staying the course; if you're on the sidelines during the recovery, you could miss out on future market gains. If you have questions, concerns, or are interested in learning more, please reach out to your advisor.
Phil Blancato Market Update Call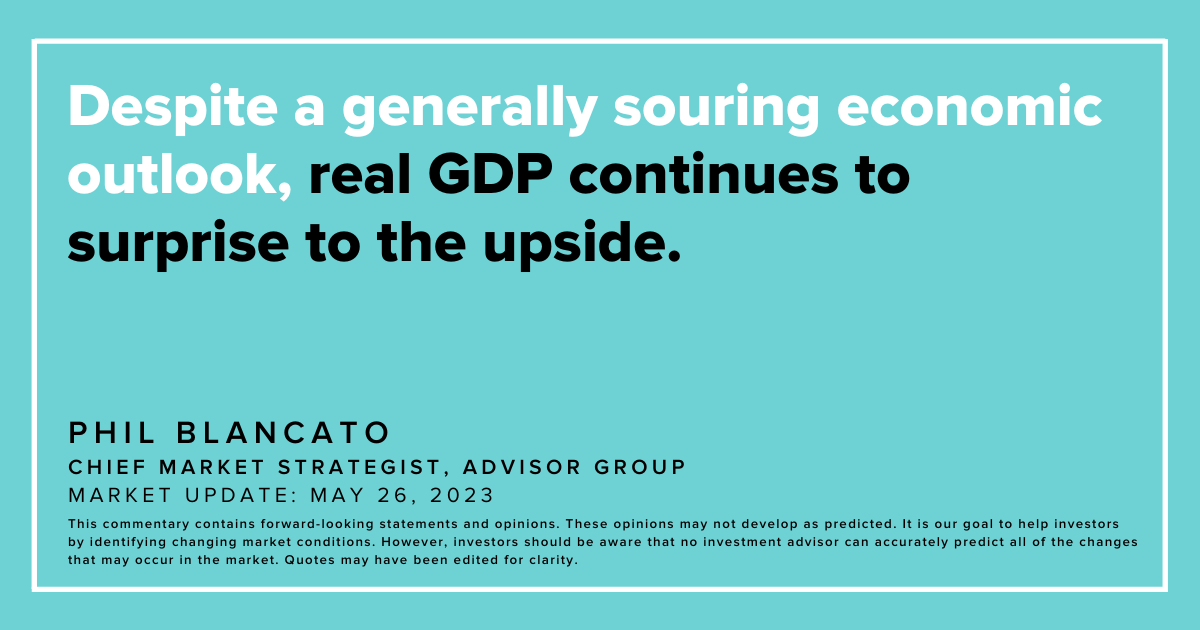 We strive to keep you regularly updated with important market changes and news.
Please listen to the most recent market update from Phil Blancato, Advisor Group's Chief Market Strategist. This call discusses recent updates for the economy and financial markets.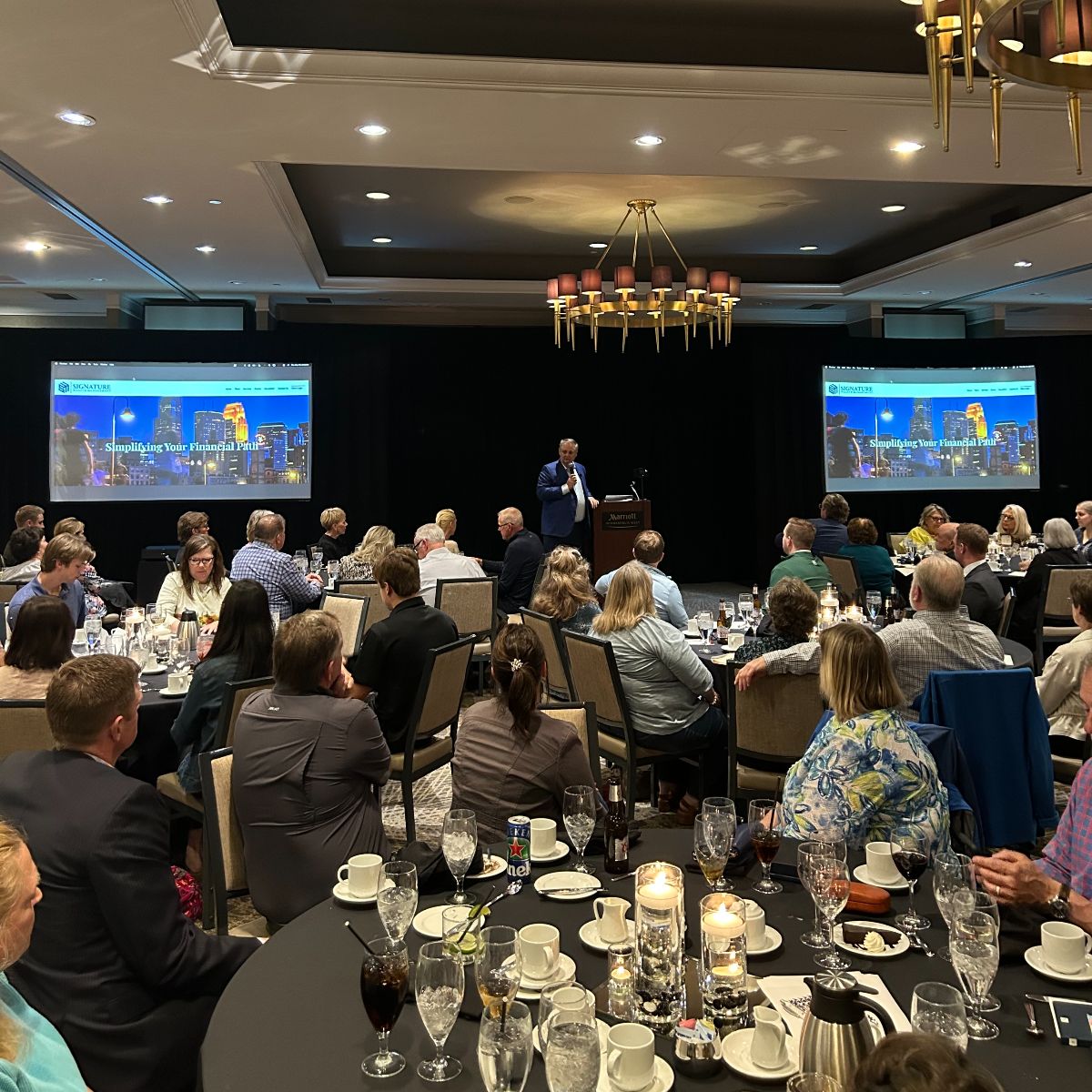 Signature Wealth Management founder Tom Endersbe.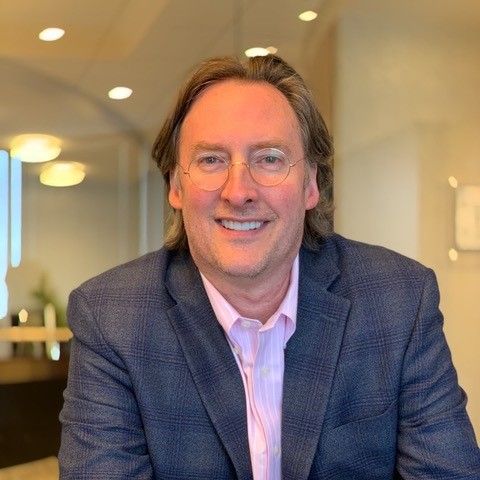 Thank you to all who attended our recent cybersecurity event featuring Mark Lanterman. We had a lot of great feedback, and a lot of interest in the materials that Mark offered to share. You can find the following resources from Mark linked below:
A quick guide on how to freeze your credit. In addition to staying alert to cybersecurity threats, freezing your credit was Mark's number one tip to help protect yourself. Doing so can help prevent criminals and identity thieves from being able to open loans in your name.
A collection of articles written by Mark for Bench & Bar of Minnesota legal journal. These one-page articles hit on a variety of topics that he covered during his presentation, including the Internet of Things (pg. 2), Doxxing (pg. 10), and the fact that us humans are often the weakest link when it comes to cybersecurity (pg. 16).
A further dive into doxxing and the role of social media, written for Bench & Bar Minnesota. Mark offers a list of major personal information resellers, as well as how to access their opt-out forms. Additionally, Mark created a follow-up article ("The Trouble with Opting Out"), which takes a deeper look into the complexities of maintaining privacy.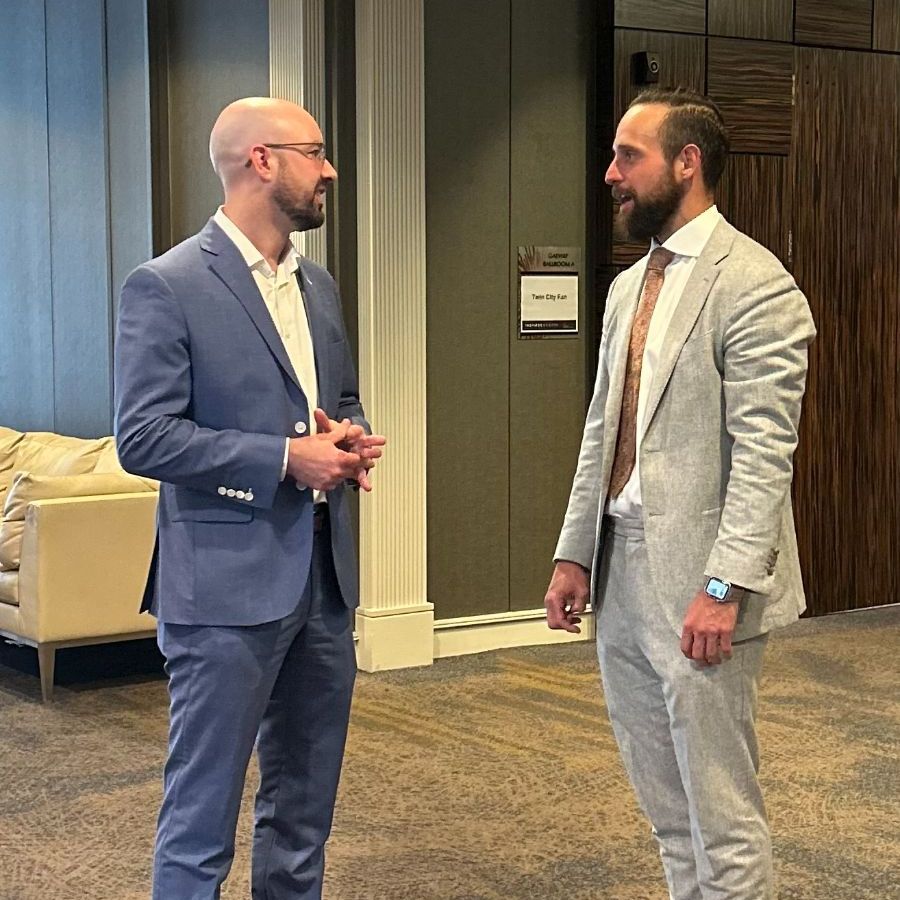 Advisor John Madson with Chris King of First Trust.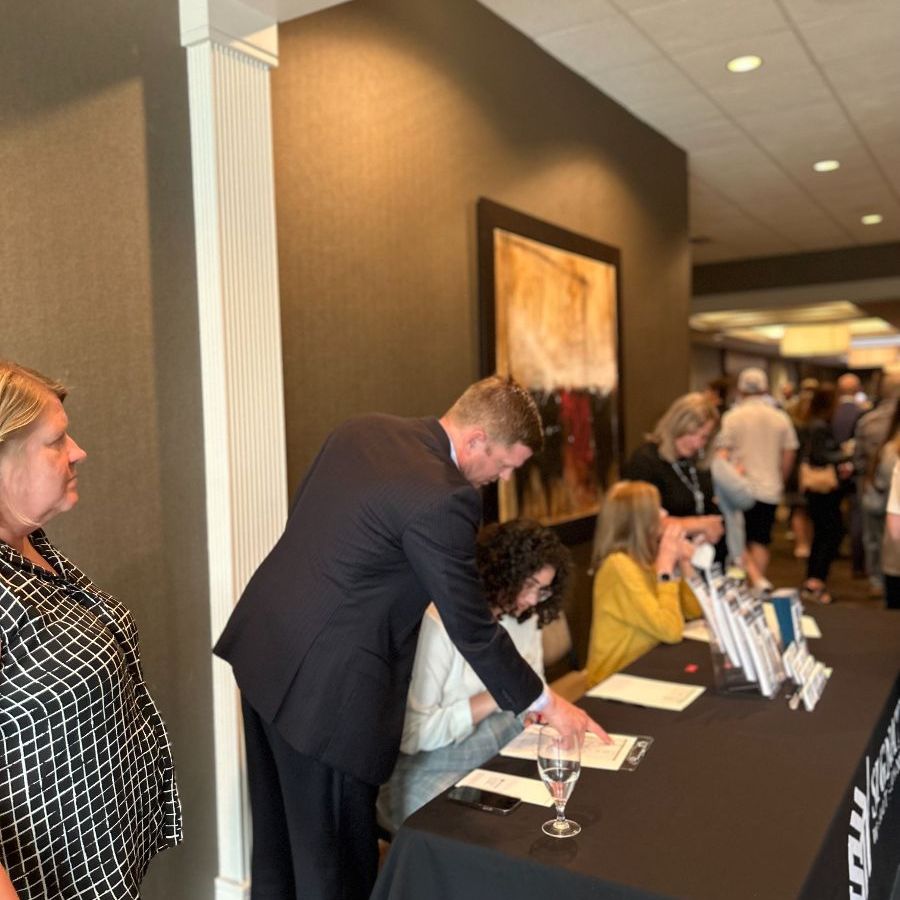 Advisor Ben Hovland with Nakita Kirchner, Kathy Pass, and Carrie Petrini.
Office News
Scholarship Fundraising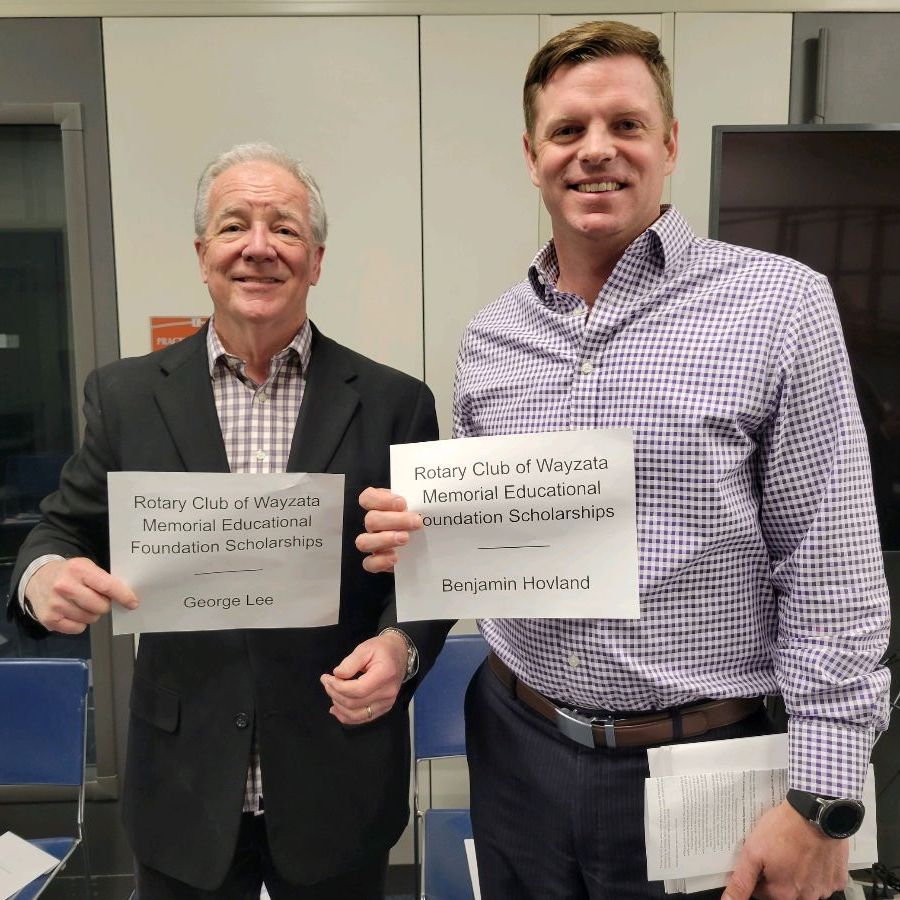 The Wayzata Rotary Club donates 13 to 16 $1,000 scholarships annually to Wayzata High School graduates.  This amount is around 20% of all scholarships given during scholarship night.  These funds are distributed from the Wayzata Memorial Education Foundation, which the Wayzata Rotary Club manages.  Additional funds are raised by the Wayzata Rotary Club through Music by the Lake concert series at The Depot in Wayzata on Wednesday evenings in June and July, for which Ben is the chair-person. Congrats to our advisor, Ben Hovland, for helping make this happen!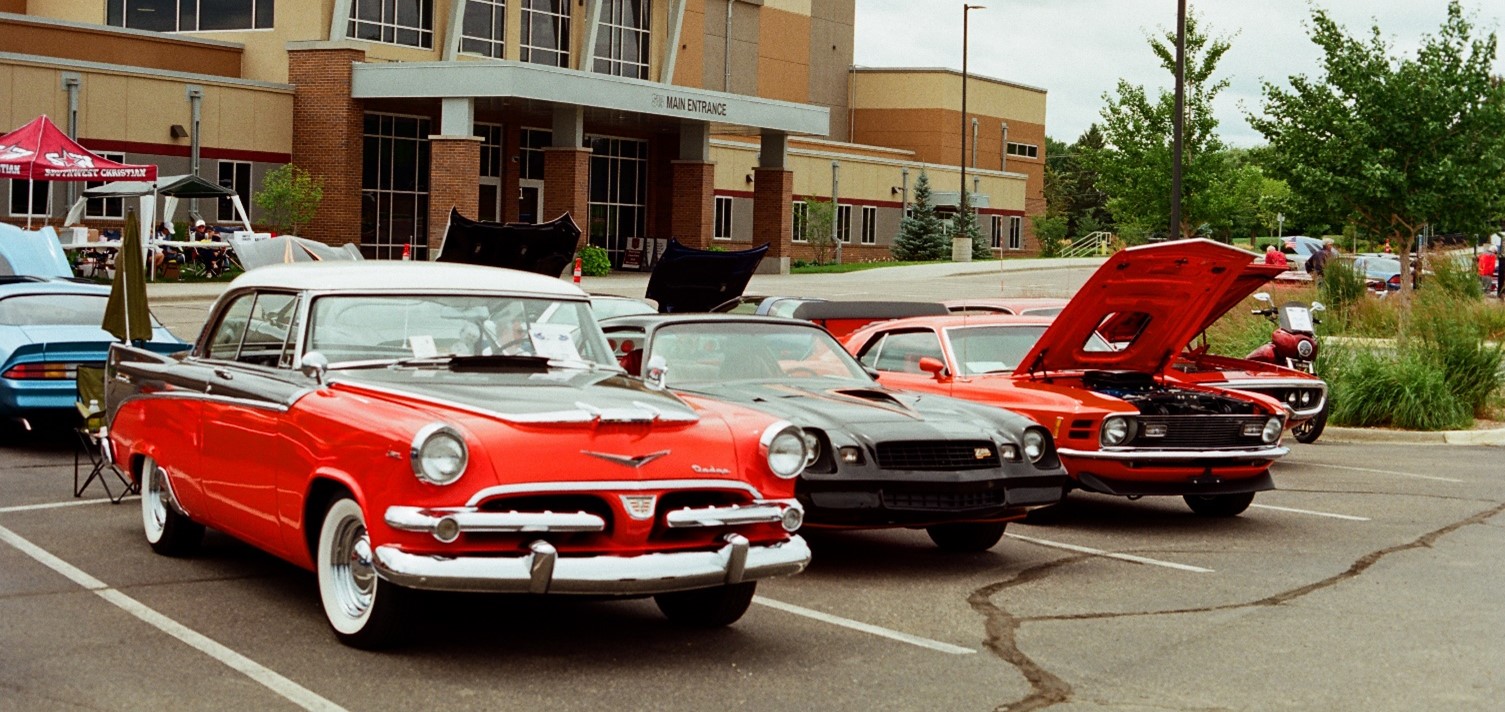 One of our advisors, Cody Pollock, is sponsoring a car show on July 29th, 2023 in Chaska, MN. The show goes from 9:00 a.m. until 2:00 p.m. Any and all cars are welcome including classic cars, motorcycles and exotic cars. This is the third year he has helped put on the show and all the funds raised by the car show benefit the SWCHS robotics team. Spectators are welcome and we will have a food truck with made to order pizzas available for purchase as well as a sno cone truck. If you have a cool car you would like to have in the show, please email Cody at cpollock@signaturewealthmn.com and he can help get you registered.

Minnesota Tax Law Changes
You may have heard that the Minnesota Legislature recently passed tax law changes which come as good news to many Minnesotans. Our fellow advisor, Oliver Kelsey, CPA, CFP® offers the following update. The bill was signed into law on May 24th and includes tax reductions and rebates for eligible taxpayers, including:
Beginning for the 2023 tax year, MN will not tax Social Security income for married couples under $100,000 and single filers under $78,000.
In the fall MN will send one-time tax rebate checks of $260 per taxpayer and dependent (max of 3) with a max refund of $1,300. To qualify, your 2021 income must be under $150,000 if married, $75,000 single.
Eligible property owners will see a one-time, 20% increase in property tax refunds this fall. Renters will benefit from an increased renter's credit. MN will give a child tax credit of $1,750 per child, but to be eligible, income must be under $35,000 joint, $29,500 single.
More details are available using the links below:
MN Rebate Checks and Child Tax Credit in 2023
Higher Education Updates
Minnesota Senate recently passed the "Free College" bill, which now awaits the signature of Gov. Tim Walz. The bill would allow students whose families earn less than $80,000 to attend public postsecondary schools for a significantly lower cost. For many, this would mean free tuition at Minnesota public institutions.
Tax Tips for Those in the Military
The Internal Revenue Service has certain special tax breaks and programs for members of the U.S. Armed Forces. Here are a few.
Earned Income Tax Credit
You may include nontaxable combat pay in your taxable income. Including it may boost your earned income tax credit, resulting in you owing less and potentially a larger refund.
Signing Joint Returns
As a rule, both spouses normally must sign a joint income tax return. If your spouse is absent due to military duty, you may be able to sign for your spouse. However, you may need a power of attorney to file a joint return.
Job Search
The Tax Cuts and Jobs Act suspended the deduction for moving and job search expenses for most taxpayers through January 1, 2026. This suspension does not apply to members of the Armed Forces on active duty who move under a military order related to a permanent change of station.
*This information is not intended to substitute for specific individualized tax advice. We suggest you discuss your specific tax issues with a qualified tax professional.
Tip adapted from IRS.gov IRS.gov, 2023
We've been receiving an influx of inquiries as to whether or not we're available as a resource for your personal and professional networks. As always, those important to you are important to us. We've helped those close to our clients with a range of things, such as:
Meaningful outcomes (leaving a legacy, retirement lifestyle, supporting family and causes)

Financial confidence (behavioral coaching, financial planning, organization)

Strategic planning (tax considerations, income & withdrawal strategies, college savings, cash flow/budgeting, estate planning, insurance evaluation)

Portfolio management (asset allocation, risk tolerance, investment selection, goal prioritization, disciplined rebalancing, overall review)
Whether your friends, family, and colleagues know what they want to focus on or they don't know what they don't know, you can give them access to us and our expertise in the form of a 20-Minute "Ask Anything Session"; 20 minutes of our time is all theirs. Please reach out to your financial professional or check out our website at www.signaturewealthmn.com.
 Securities and investment advisory services offered through Osaic Wealth, Inc., member FINRA/SIPC.  Osaic Wealth is separately owned and other entities and/or marketing names, products or services referenced here are independent of Osaic Wealth.  Osaic Wealth does not provide tax or legal advice.
PLEASE NOTE: The information being provided is strictly as a courtesy. When you link to any of the web sites provided here, you are leaving this web site. We make no representation as to the completeness or accuracy of the information provided at these web sites. This material represents an assessment of the market and economic environment at a specific point in time and is not intended to be a forecast of future events, or a guarantee of future results. Forward-looking statements are subject to certain risks and uncertainties. Actual results, performance, or achievements may differ materially from those expressed or implied. Information is based on data gathered from what we believe are reliable sources. It is not guaranteed as to accuracy, does not purport to be complete and is not intended to be used as a primary basis for investment decisions. It should also not be construed as advice meeting the particular investment needs of any investor. Past performance does not guarantee future results. Neither Asset Allocation nor Diversification guarantee a profit or protect against a loss during a declining market. They are methods used to help manage investment risk. Rebalancing can entail transactional costs and tax consequences that should be considered when determining a rebalancing strategy.

Copyright © 2023 Signature Wealth Management, All rights reserved.
Our mailing address is:
St. Louis Park office: 5775 Wayzata Blvd, Suite 360, St. Louis Park, MN 55416 | Phone: 952.388.6390
Duluth Office: 4815 West Arrowhead Rd, Suite 230, Duluth, MN 55811 | Phone: 218.525.9001
Elk River Office: 221 Main Street, Suite A, Elk River, MN 55330 | Phone: 763.633.1300