We hope that you had a great end to 2021 and are having a positive start to 2022! Please enjoy our first newsletter of the year with a look at the 2022 Market Update.
Market Outlook
Welcome to 2022: The Winds of Change
Brian S. Wesbury, Chief Economist, First Trust
Robert Stein, Deputy Chief Economist, First Trust
Welcome to 2022! We can't imagine a more transformative year for America. After two years of unprecedented government actions, the winds of change are blowing hard. The economy has been buffeted by short-term factors since 2020; this year, long-term fundamentals should re-assert themselves as the most important drivers of economic and financial performance.
First, the obvious: COVID and COVID-related rules should have much less influence on our lives twelve months from now than they do today. Seems like everyone knows someone who has tested positive (vaccinated, or not). Cases are at record highs, but hospitalizations and deaths are not. This is good news.
Second, President Biden's Build Back Better plan to increase entitlements and taxes seems mired in the DC muck. It's still possible that a plan totaling something like $1.5 trillion or more gets passed. But we think that's unlikely. More likely? Either nothing at all, or a much smaller bill. Put yourself in the shoes of relatively moderate Democrats in Congress – being forced to vote on tax hikes in an election year is difficult, and reluctance is going to grow every week as 2022 unfolds.
Third, the mid-term election in November could dramatically limit the ability of the Biden Administration to get much done in 2023-24. Given the history of mid-term elections as well the election returns in 2021 (gubernatorial and state legislative races in New Jersey and Virginia, as well some races elsewhere), the most likely possibilities seem to be either a GOP Wave or a GOP Tsunami. Either would mean no more tax hikes and that all legislation would have to be bipartisan to pass, which should mean lots of gridlock.
Fourth, look for an economic contest between waning fiscal "stimulus" packages, rising employment and healing supply chains. The excess demand from massive government spending will decline in 2022, while supply chains appear to be healing. Business inventories are finally rising again (they need to do so after falling dramatically in 2020 and earlier in 2021) and it's hard to imagine chipmakers not ramping up production to meet enormous demand.
Fifth, the Federal Reserve has its work cut out for it. It's most recent "dot plot" suggests three rate hikes this year (25 basis points each) and the futures market for federal funds agrees. The big question is whether Fed policymakers have the guts. Given that the Biden Administration is trying to pack the Fed with as many doves as they can appoint, we'd take the "under," and think the Fed will probably raise rates only twice this year.
Sixth, it's important to watch profits, which are at an all-time high. Remember, some of the strength in corporate results of late is due to temporary and artificial government spending blowouts. Meanwhile, more jobs, lower unemployment, and lower participation could mean higher wages take a slice out of corporate earnings. We still expect profit growth of 10% or more in 2022, but this is well below what we saw in 2021.And last, of course, are the wildcards: Will China invade Taiwan? Will Russia invade Ukraine? We think the former is very unlikely, with the possible exception of some tiny uninhabited islands off the coast of Taiwan. The latter? If your name isn't Vladimir Putin, you don't know the answer. Either of these could cause a temporary sell-off, but neither would change the fundamentals. The winds of change are still tailwinds.
Office News
Welcome to the team!
Please welcome Traci Johnson, CFP® to Signature Wealth Management's experience includes over 20 years in financial services working as a financial advisor, wholesaler and most recently in a chief of staff role. She will join our Elk River office as a fully licensed advisor while also overseeing the operations side of our business. Traci grew up in Ramsey, MN and currently lives in the South Metro. She is an avid dog lover and in her spare time enjoys fostering and volunteering with a local rescue organization.
We are thrilled to welcome Traci to our group!
Tax Corner
There's some recent changes to tax laws and 2022 was no exception. Below is a short list of a few of these changes for 2022.
Retirement plan contribution limits
401(k) – increased to $20,500 + $6,500 for age 50+
Simple IRA – increased to $14,000 + $3,000 for age 50+
IRA/Roth IRA – remains at $6,000+ $1,000 for age 50+
Annual gift exclusion
Increased to $16,000 per recipient
Lifetime estate/gift exemption
Federal – increased to $12.06 million
Minnesota – remains at $3 million
Wisconsin – N/A
RMD age
Starts at 72, but with lower distribution percentages
Capital gains rates
Remains at 0%/15%/20% depending on taxable income
Child tax credit
$2,000 per child, down from $3,000/$3,600 per child in 2021
Tax filing deadline will be 4/18/2022
In the latter part of 2021, significant changes were proposed for income taxes, particularly around the lifetime estate/gift exemption, income tax rates and brackets, and capital gain tax rates and brackets. While we expect Biden to still try and push through a version of the prior tax agenda, doing so will remain difficult due to a slim Democratic majority in the House of Representatives and a slim Republican majority in the Senate. We will keep you informed with information as the legislative situation changes.
Fun Facts and Life Hacks!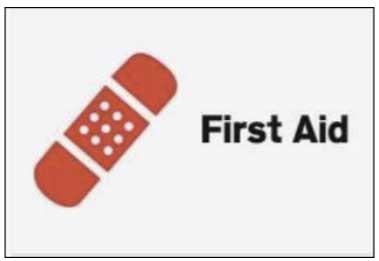 When was the last time you took a First Aid class? Do you feel a little rusty? Well don't fret, because there is an App for that! The Red Cross has developed an App that can help you through many situations. It is so useful that in 2010, a man survived being under rubble for over 60 hours after the Haitian earthquake.
This app is available on both Apple and Android platforms.
We Love Referrals!
If you know of a family member or friend who has financial planning as their new year resolution, we are happy to help! We love referrals and working with people just like you.
Please reach out to your financial professional or check out our website at www.signaturewealthmn.com.
Securities and investment advisory services offered through SagePoint Financial, Inc. (SPF), member FINRA/SIPC.SPF is separately owned and other entities and/or marketing names, products or services referenced here are independent of SPF.SPF does not provide tax or legal advice.
PLEASE NOTE: The information being provided is strictly as a courtesy. When you link to any of the web sites provided here, you are leaving this web site. We make no representation as to the completeness or accuracy of the information provided at these web sites. This material represents an assessment of the market and economic environment at a specific point in time and is not intended to be a forecast of future events, or a guarantee of future results. Forward-looking statements are subject to certain risks and uncertainties. Actual results, performance, or achievements may differ materially from those expressed or implied. Information is based on data gathered from what we believe are reliable sources. It is not guaranteed as to accuracy, does not purport to be complete and is not intended to be used as a primary basis for investment decisions. It should also not be construed as advice meeting the particular investment needs of any investor. Past performance does not guarantee future results. Neither Asset Allocation nor Diversification guarantee a profit or protect against a loss during a declining market. They are methods used to help manage investment risk. Rebalancing can entail transactional costs and tax consequences that should be considered when determining a rebalancing strategy.
St. Louis Park office: 5775 Wayzata Blvd, Suite 360, St. Louis Park, MN 55416 | Phone: 952.388.6390
Duluth Office: 4815 West Arrowhead Rd, Suite 230, Duluth, MN 55811 | Phone: 218.525.9001
Elk River Office: 221 Main Street, Suite A, Elk River, MN 55330 | Phone: 763.633.1300