August is upon us
It may be a cliché, but Summer seems to be flying by! Hopefully you can pack in some extra fun before the Fall. This month we're highlighting some key items for parents as you gear up for the new school year.
Back to School
NEW 529 taxes benefits for Minnesota

Minnesota created a new rule to provide either a tax deduction or tax credit to people making 529 contributions. 529's have become one of the most popular tools for saving for college.  Plans are sponsored by different states, and generally provide additional benefits for those saving into their own state's sponsored plan.  In Minnesota, those extra benefits have been pretty limited.  At the end of June, Minnesota updated their benefits to include expanded tax benefits to people residents contributing to any 529 plan.

If you're saving into a 529 plan, or considering it, this is a great new benefit.  As with any tax related advice, you should consult with your tax advisor to see how this rule may impact you.
Important Thought For Parents of College Students

If you have kids heading off to college this fall, there is one important area that you have probably overlooked.  Imagine this: you get a call from a hospital one night saying that your student is in their care and they need some info about your health insurance.  "What's wrong" you ask? And they won't tell you.  You don't have a right to their personal medical information.

Due to HIPAA laws, it's likely that health care providers will default to preserving the patient's privacy. This can leave you powerless to act or even stay informed about your child's condition.

You can get ahead of this by using legal instruments like Healthcare Proxy's (also called Healthcare Power of Attorney or Medical Power of Attorney).  These documents can give you the rights to information and even decision making if your adult child is unable to speak for his/her self.

Similarly, standard Power of Attorney documents can help empower you to act for you child on financial matters.  This is particularly useful, say, if your child is doing a study abroad program and is out of the country.

Now, we're unable to give legal advice, and certain legal documents may not work well when crossing state lines, so you should speak with your attorney for advice specific to your situation.  If you need us to introduce you to attorneys we trust, we'll be happy to do so.  With just a few weeks left before many students head back to school, this may be something to put on your back to school shopping list.

College Mistakes to Avoid

Staying on the theme, here's a good list of The 6 Worst College Spending Mistakes.  These might not be the worst mistakes in the world, but it's a good list to pay attention to when sending kids to off to school.
Word on the Street
Here's a few good articles from around the industry.  These viewpoints don't always agree, but we think they're worth a read:
Upcoming Events
September Boat Cruise
Spot are filling up fast for our fall boat cruise on Lake Minnetonka, September 14
th
.  If you plan to join us out on the water,
please RSVP on our events page here
or by calling Kathy Pass at 952.388.6390 or emailing her at kpass@signaturewealthmn.com
Team Member Highlight – Tom Endersbe, CFP®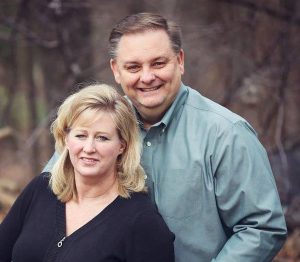 In addition to being a (very) active advisor on the team, Tom is also the driving force that brought our team together.  If you don't know him, you've probably at least seen his name.  What you may not know is that in addition to his work as an advisor Tom has published a book on leadership with McGraw-Hill and is a national speaker.  He also is an avid guitar player and collector, and enjoys bow-hunting in the Fall. Tom is married to his wonderful wife Lisa, and has three children.  His sons Erik and Sean are advisors on our team, and his daughter Tori is a marketing director with SoulCycle in New York.
See more about Tom and the rest of the team at our website