As we have crossed the one-year mark since the stock market bottomed, we felt the following recap from Brian Wesbury of First Trust nicely sums up the journey the markets have been on and why it's possible for stocks to continue to make gains.
Yes, Stocks Are Still Cheap
from Brian Wesbury
The S&P 500 fell almost 50% between mid-February and mid-March 2020, during the initial stages of the pandemic. It bottomed at roughly 2,224 during the nationwide strategy of shutting down for "15 days to slow the spread." Because this was not a normal recession, and the market went into the shutdown undervalued, we believed stock prices would recover as business returned to more normal levels.

By Thanksgiving 2020, even though the US economy was still producing less that it had pre-pandemic, the stock market had fully recovered and gone to new highs. On November 27, 2020, with the S&P 500 at 3,638, we set a year-end target for 2021 at 4,200, which was 15.4% higher. As of the close of trading on Friday, the S&P 500 was at 4,185, only 0.4% below our year-end target, with more than eight months to go before year end.

Looking back, there are a number of things that pushed the market to this point. Technology and communication helped the world adjust to shutdowns, big box stores stayed open, the government disbursed trillions of borrowed dollars, a vaccine was invented in less than a year, the money supply exploded, and the Fed cut short-term interest rates to roughly zero and committed to keeping them there. Because of all this, profits have soared.

To continue reading this report prepared by Brian Westbury and Robert Stein of First Trust Advisors, please click this link.
The Bull Recovers in 2021
We held our first virtual event of the year on March 30th with guest Steve Chiavarone, CFA, of Federated Hermes. For those of you that missed this fantastic event, we have highlighted a few of the talking points below. Your advisor would be more than happy to connect with you to discuss any of these topics if you have questions. Click here if you would like to see the deck that was presented. If you would like to see some highlighted comments from the presentation, please click here.

The Big News is the Economic Rebound, which has been dramatic and broad based.
Dramatic fastest economic recovery in history

May be at peak 2019 levels before the end of 2021.
Current Fiscal Package
Prior to the most recent $1.9T stimulus, we had already provided 30% of GDP in stimulus. Now it is closer to 40% of GDP.
Child Tax Credit

Increased from $2,000 per child to

$3,600 for child under 6 or $3,000 for child OVER 6 but under 18

Don't need to wait for 2021 Tax Filing.

As early as July, they will begin distributing prorated amount monthly ($250-$300 per child)
Tax Corner
Extended Individual Tax Filing Deadline

A reminder that the IRS has extended the original due date to file individual and C Corporation tax returns, as well as pay any associated tax due, until May 17, 2021. Most states, including Minnesota and Wisconsin, have followed the Federal due date extension. Any tax payment made for 2020 by May 17th will avoid late payment penalties. The due date to make a 1st quarter estimated tax payment for 2021 remained as April 15th, 2021.

Extension to make Roth IRA, Traditional IRA, and HSA Contributions

With the extension to the due date for 2020 tax returns includes an extension of time to make Roth IRA, Traditional IRA, and HSA contributions for the 2020 tax year. You have up to the revised due date of May 17th to make IRA and HSA contributions and have them applied to the 2020 tax year. Note that if your tax return has already been filed, claiming deductible contributions to Traditional IRA's and an HSA produces tax benefits. A cost/benefit analysis of amending your tax returns should be considered if your returns have already been filed.
Welcome to the team!
Please welcome our two new staff adds!

In our Duluth office, please welcome Oliver Kelsey, CPA!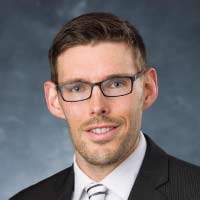 Oliver was a former manager at a top 20 public accounting firm. He is a Certified Public Accountant and holds a Master of Business Taxation degree from the Carlson School of Business. He also holds Minnesota Life, Accident and Health insurance licenses.
He is married to his wife Jill and they have five wonderful children. Oliver enjoys time with his family, cooking and hiking local trails, including the Superior Hiking Trail.
In our St. Louis Park office, please welcome Mariam Vedadi, Paraplanner!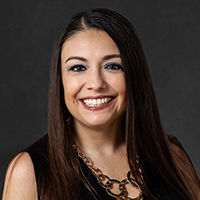 Mariam joins us with over 20 years in the financial services industry as a Business Analyst in both the Equity and Fixed Income departments, as well as an Events Manager.
She is married to Mohammad and they have two amazing boys. Mariam enjoys time with her family, reading, yoga and traveling.
Financial Aid Changes on the Horizon
On December 21, 2020, Congress passed the Consolidated Appropriations Act, 2021, another relief package in response to the pandemic. Included in the bill were several provisions related to education, including many changes to financial aid. Click here to see key highlights of this bill.
Fun Facts and Life Hacks!
After having a few clients lose their homes to a fire, we learned that just testing to see if the battery works is not enough. Here are some helpful tips and tricks to ensure that your smoke detectors are working properly and when to replace the detector.
Change your batteries at least once a year, but preferably twice a year.
Check the battery once a month by pressing the test button.

When testing the battery, tale a moment to also brush or vacuum the alarm to keep dirt and dust out – NEVER use cleaning sprays that can contaminate the sensors).

To ensure that the detector is working (once you verify that the battery is working), put two or three lighted matches together and then blow out the flame holding the matches to that the smoke goes up toward the unit. You can also use a can of smoke check that can be found online or at a hardware store. Just because the battery works does not mean the smoke detector will detect a fire. This step is very important and should not be skipped!
Replace your smoke detector after ten years.